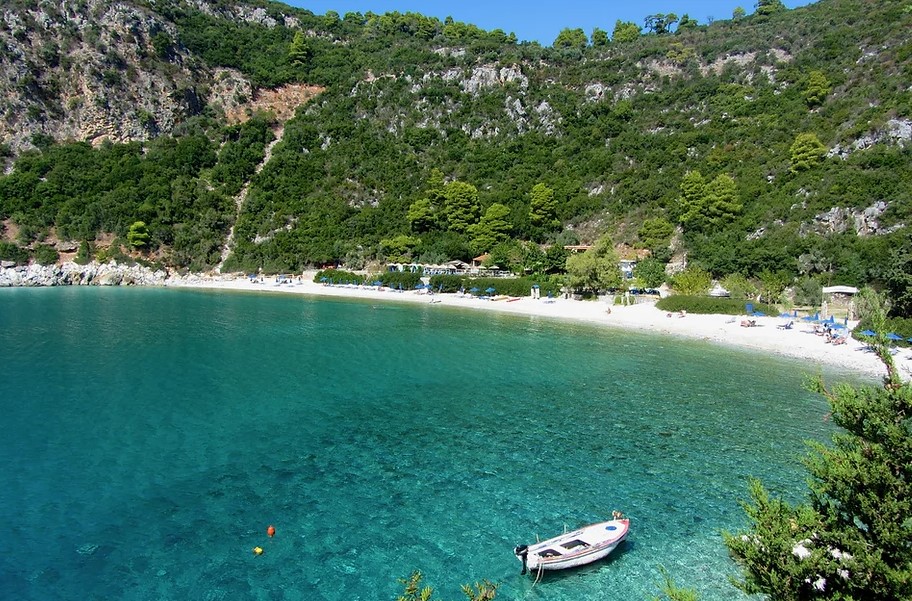 Skopelos
Villa Sandra - Ενοικιαζόμενα Δωμάτια - Διαμερίσματα - Studio - Πάνορμος Σκόπελος

Skopelos is the greenest island in Greece. There the green of the pines and the dense forests combine with the deep blue of the sea creating an image of incomparable natural beauty. The visitor will be in a small paradise in the heart of Greece. It is characteristic that more than 67% of the island is covered by virgin pine forest.
The city of Skopelos has also been designated by presidential decree since 1978 as a traditional settlement, mainly due to its architecture, which gives a manorial appearance to the island's capital. The tour of the island of Skopelos is a living story and this makes the island more than just a tourist destination.
Useful information:

Touring the picturesque alleys of Chora is a unique experience. A special experience is the visit to the workshops of the traditional artists of the island.

Also, the walk in the picturesque alleys of the island can be combined with the shopping from the beautiful shops of traditional folk art and not only; handmade ceramics, jewelry, clothes but also decorative objects, are some of the options that the visitor has.